1. Bernard and the Genie- Bernard is lonely after breaking up with his girlfriend and losing his job but then he frees a Genie from a lamp. This is one of the best Christmas movies ever! Family Comedy.
2. Flint St Nativity
A comedy about children in a Nativity. Follow these adults dressed as children as there are many mishaps in there school play. Shockingly hilarious! Family Comedy.
3. The Greatest store in the world
A homeless family move into a department store, and after solving a crime they find a home for Christmas. A touching film. Family Drama.
4. Elf
Buddy finds out he is not really an elf, Santa adopted him from a children's home. He goes on a quest to New York to find his dad and finds love too before saving Santa from the park rangers. Family Comedy.
5. Christmas Do-over- Kevin has to do over Christmas until he gets it right. He has to get his son a good gift, agree to go camping, help grandpa win the annual Xmas contest, Let his wife move on and actually be nice to her new boyfriend. Family Comedy with a hint of Romantic Comedy.
6. The Night they saved Christmas- A group of children stop the oil drills in the north pole to help Father Christmas save Christmas. Family Adventure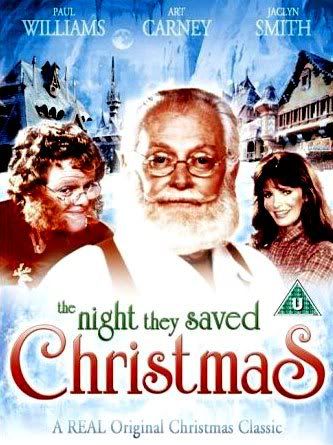 7. Nan's Christmas carol- More of a TV special than a film but to good to miss. Catherine Tate character, Nan gets shown the error of her ways.David Tennant and Ben Miller star as ghosts. Hilarious! Comedy
Enjoy your Xmas Movies, why not have a film night!